PRODUCTION

Quality cardboard packaging for pizzas, cakes and pastries; Styrofoam boxes, five packaging, PP packaging, OPS packaging, paper packaging bags are part of our range.

---

Browse products
The idea was born in 2007
The first steps in founding were small but very energetic. In the first two years, the focus was on the production of cardboard packaging for the HoReCa sector. Machines and tools for the production of cardboard packaging have enabled us to produce 1,000,000 boxes of pizzas, cakes and cookies in the first two years.
Increasing the product range
After that, we started producing paper bags for pastries, sandwiches and breads. We quickly conquered the market, which has accepted quality products from our offer.
Distribution of HoReCa materials
The next steps were expected and we quickly established the distribution of cheeses, hams, sauces and other ingredients used in the kitchens of restaurants, pizzerias, bakeries and other food industry establishments. In addition to the above, there are also products for food preparation, PET packaging, EPS packaging and other products that are now in our offer.
Today 2020,
after 13 years
Today, KARPAS AMBALAŽE d.o.o. consists of a team of 18 employees, young people who provide the best and most complete offer of packaging on our market. We have four machines for the production of paper bags and 2 machines for the production of cardboard packaging with the possibility of in-line printing of the customer's logo.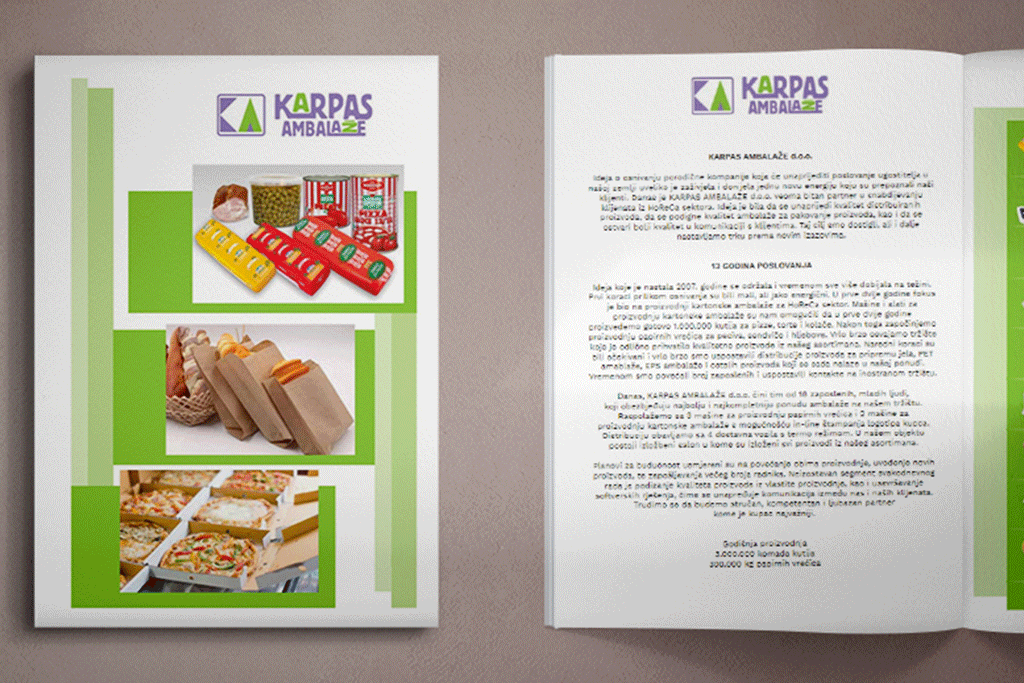 CATALOG
Browse our catalog and get to know the product range.
Browse the catalog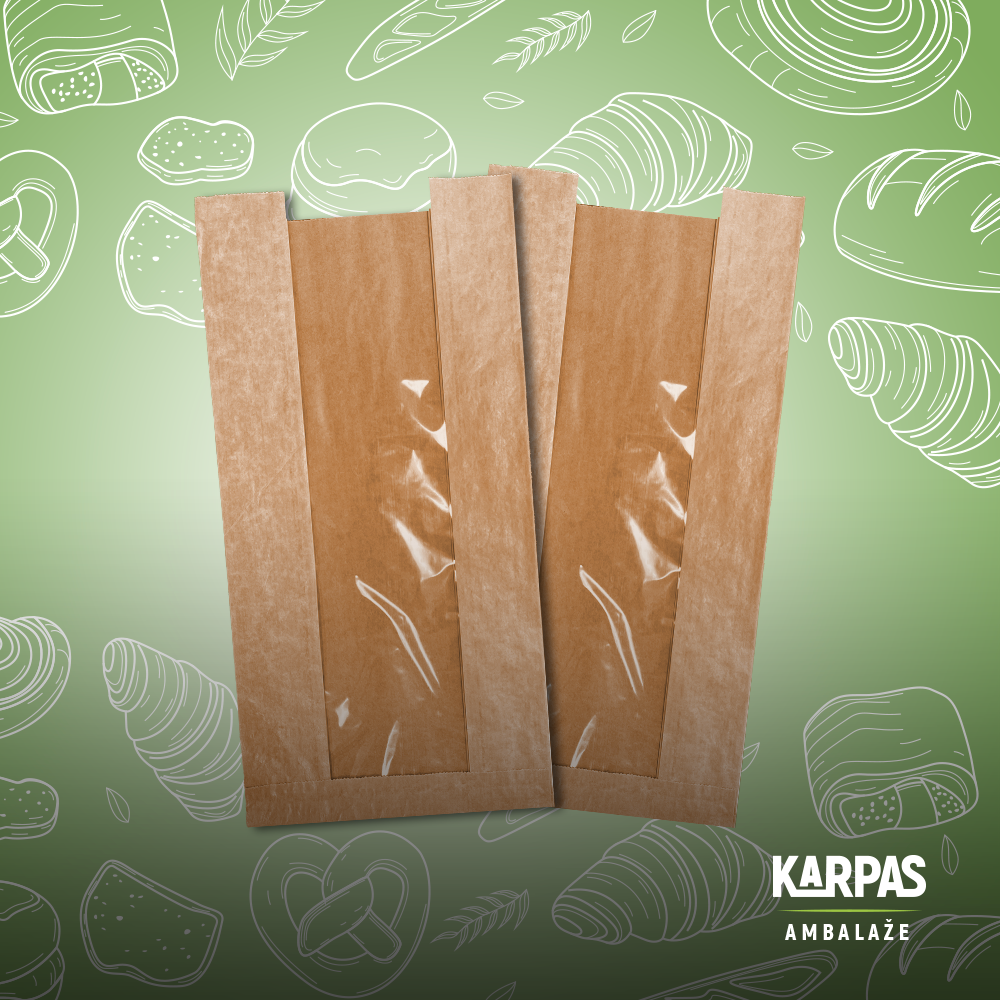 Paper bag with a window
Paper bags are multi-purpose packaging for many retail outlets.
Read more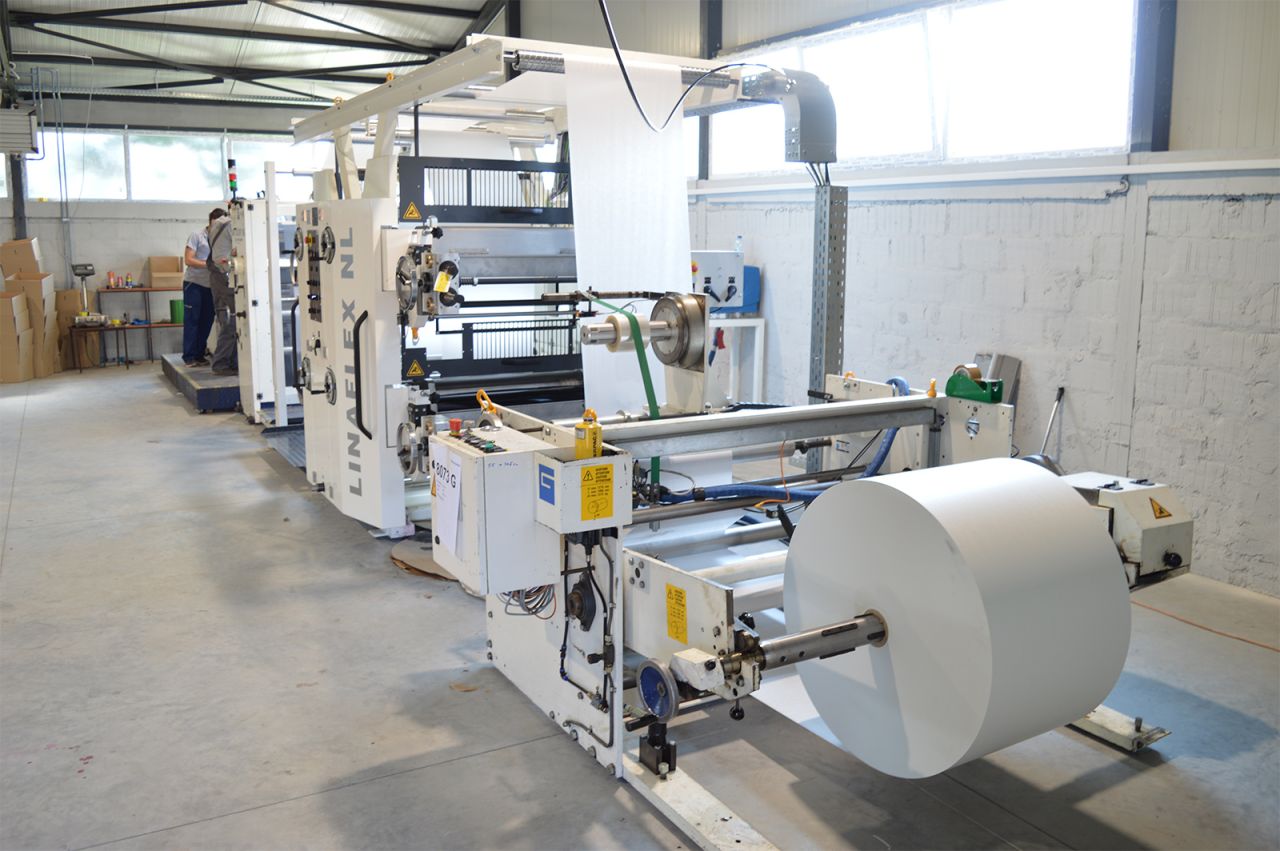 New MATADOR NG Machine?
We have successfully implemented the project of procurement and installation of the MATADOR NG machine.
Read more